Karen Melton, Psych Dip, Castellino Trained, Energy Psychology, Bristol, England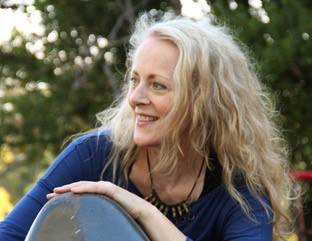 My gentle, body-centred approach offers relational healing and the growth of new internal resources, as we co-create deeper connection to self and other, and to our instincts and intuition. Listening to our little one's within is important for healing, integration and transforming early challenge and core isolation. Developing a coherent narrative, alongside self-care practices that are resourcing and regulating can be life-changing.
Babies (prenatal and born), children, parents, adults and families are supported to come into deeper balance and connection. Healthy family relationships, wise parenting and co-parenting are nurtured.
Reconnecting with our soul's essence and purpose, as we heal unresolved issues, can support us to land more fully in our body, and come into deeper presence. Resolving challenges from the foundational period, from preconception to early infancy, is central in my work with all ages.
I'm a conscious early parenting advocate who supports preparation and attachment during preconception, a conscious conception and prenatal bonding. Early parenting prevents isolation and overwhelm, mitigates trauma, and provides a secure attachment buffer during this eventful time.
All services are currently available online, contact me for changes.
For a free initial 20-minute consultation +44 (0)7869 174405 (UK) or email [email protected]
Complete and Continue