Chistina Earthwater Ricchi, Somatic Practitioner, BCST, Birth Doula
About Christina: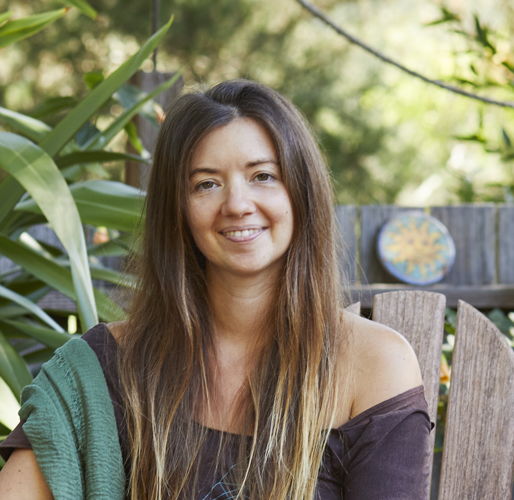 Christina is a Somatic Practitioner, Licensed Massage Therapist & Biodynamic Craniosacral Therapist, & Womb Surround Facilitator, she is a graduate of Ray Castellino's Pre & Perinatal Therapy Foundation Training. Her work helps others transform their relationship with themselves and with life. Our bodies store all the memories of long ago, a time when our early developmental needs were not properly met. Christina gently guides people through an integration and healing of the most sensitive early developmental trauma. There's an innate knowing within of what you've always needed, and with her compassionate guidance, Christina helps you navigate back to your internal wisdom. + she is the creator of , The Birth & Early Imprint Healing Oracle Deck, which is an amazing resource for those interested in PPN work. Christina has over 15 years of experience, she has worked with mamas, babies, individuals offering her unique blend of skills, wisdom and a supportive compassionate presence. Currently, Christina works one-to-one with clients online & in person, and is offering Womb surround Process Workshops in her home in Marin, California
A note from Christina...
I want to help you know a new path to take when your feelings get hurt, when you feel overwhelmed. To create the openness and ease of connection with others and yourself that you deserve, I want to help you slow down and make contact within to nurture the part of you that has been neglected for so long.
When you make compassionate contact with your younger parts, you have so much more capacity to access your present-moment-adult wisdom. This is the strongest inner resource you can cultivate for gentle nervous system regulation. In short, your emotions won't take you over, but you will build a relationship with your emotions, and you're history, and more layers of support to help you create new ways to respond to life. Please reach out and schedule a free consultation with you, I would love to support you.
See link here, https://christina-earthwater.as.me/ClaritySession9
Complete and Continue