Episode 7: William Emerson Prenatal and Perinatal Psychology Pioneer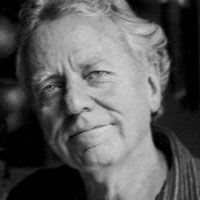 Dr. Emerson is a pre- and peri-natal psychologist, a renowned workshop leader, writer, lecturer, and pioneer in the field of pre and perinatal psychology. He is Emeritus President of APPPAH, the US educational corporation representing professionals, para-professionals, and consumers in birth psychology. He has been an APPPAH member for 37 years, a Board Member for 35 years, a Vice President for 1 year, and President for 7 years. In his Presidency, he accomplished an unprecedented but planned turnover of the board, in order to move APPPAH into the new age, and prepare them to provide online and onsite education. He also marketed APPPAH to various multidisciplinary professionals and world organizations in somatic, psychlogic, and medical trauma therapy, and co-led seminars with key historic figures in the field such as Frank Lake, Stan Grof, Graham Farrant, Barbara Findeisen,  Ludwig Janus, Franklyn Sills, and others, expandedwareness of pre and periantal trauma therapy to skilled professionals all over the world. He also trained major leaders in the field of trauma treatement such as Marti Glenn, Ray Castellino, Myrna Martin, Ludwig Janus, Karlton Terry, Wendy McCarty, Marjorie Rand, Markus Fischer, Robert Oliver, Franz Rengli, and others. He also brought pre and perinatal trauma treatment to thousands of professionals in a variety of discplines such as mental health, psychiatry, pediatrics, chiropractic, feldenkreis, cranial sacral, osteopathy, and psychotherapy.
Dr. Emerson is a world pioneer in developing and implementing treatment methods for infants and children, and a renowned expert in treatment for adults. He is the author of five self-published books, 15 published chapters and 20 video training programs, only available to trainees.  He holds graduate degrees from Vanderbilt and San Jose State Universities, graduating with honors. He has held university appointments as Honorary Faculty, Director of Clinical Training, International Lecturer, and Assistant Professor of Psychology. As an acknowledgment of his contributions to psychology, he received an honorary fellowship from the US National Science Foundation. Dr. Emerson practiced psychotherapy for 25 years, specializing in regression therapy, and lectured domestically and internationally on these topics. Dr. Emerson is is currently conducting training seminars, personal workshops, and finishing a book on trauma caused by the maternity care system as well as conducting training programs in the U.S., and Europe. 
In terms of treatment protocols, he is widely known for his innovative and pioneering treatment of trauma in unborn and newly born babies, and in children. He first published articles on infant and child treatment in the APPPAH journal in 1989, volume 3, issue 3, and in the IPA primal therapy journal (Aesthema) in 1987, issue 7. After researching infant treatment methods for decades, he subsequently researched applications to the adult trauma population, and discovered increased efficiency and success with adult patients. He found that adult patients who completed birth trauma protocols once a week for six months, reduced their psychotherapy completion rate by 3.2 years. In other words, resolving pre and perinatal trauma greatly reduced the need for psychotherapy, and also improved its efficacy when patients engaged in psychotherapy. 
Several of his papers are part of the video episode post. Become a patron and have access to those files and more.
Complete and Continue