Episode 1: Michael Trout and the Infant Coherent Narrative
About Michael Trout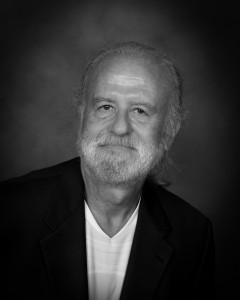 Michael Trout graduated from Alma College (B.A., cum laude, honors in Philosophy) and Central Michigan University (M.A., Psychology), and did his specialized training in infant psychiatry at the Child Development Project, University of Michigan Department of Psychiatry, under Prof. Selma Fraiberg.
In the mental health field since 1968 and in private practice since 1979, Mr. Trout has, since 1986 directed The Infant-Parent Institute, which engaged in research, clinical practice and clinical training related to problems of attachment.
He was the founding president of both the Michigan and the International Associations for Infant Mental Health; was on the charter Editorial Board of the Infant Mental Health Journal; served as regional vice-president for the United States for the World Association for Infant Mental Health; and served on the board of directors (and as editor of the newsletter) for APPPAH — the Association for Pre- & Perinatal Psychology and Health. In 1984 he won the Selma Fraiberg Award for " . . . significant contributions to the needs of infants and their families."
In 2010, he was honored with a Lifetime Achievement Award, for his decades of work with foster and adopted children and their families, at the ATTACh conference in San Francisco.
In addition to publishing a number of book chapters and journal articles, Mr. Trout has produced 16 clinical training videos that are used by universities and clinics around the world, including the six-hour video training series, The Awakening and Growth of the Human: Studies in Infant Mental Health. He has also written and produced five videos focusing on the unique perspective of babies on divorce, adoption, loss, domestic violence and parental incarceration.
He is the co-author (with foster/adoptive mother Lori Thomas) of The Jonathon Letters; the author of Baby Verses: The Narrative Poetry of Infants and Toddlers; the producer of two meditation CD's, including See Me As a Person: Meditations for Sustaining Relationship-Based Care, and The Hope-Filled Parent: Meditations for Parents of Children Who Have Been Harmed; and co-author (with Mary Koloroutis) of the 2012 textbook for healthcare providers, See Me As a Person.  His final book, This Hallowed Ground:  Four Decades in Infant Mental Health was released in 2019 in audiobook format, and donated to the Michigan Association for Infant Mental Health. It is available through the Association at www.miaimh.org.     
For 46 years--41 of them in the infant mental health specialty--the most important part of Mr. Trout's work was in the hours he spent with individuals and families.  He retired from clinical practice on May 30, 2014, allowing him to turn more of his attention to teaching, writing, and looking into what happened to some of the babies and families he served, many years ago.
The private phone number at Michael's office is 217-377-4060. His email address is [email protected]. The address of Michael's office is 2808 East Concord Road, Urbana, IL 61802.  You are welcome to contact him at [email protected].
Complete and Continue