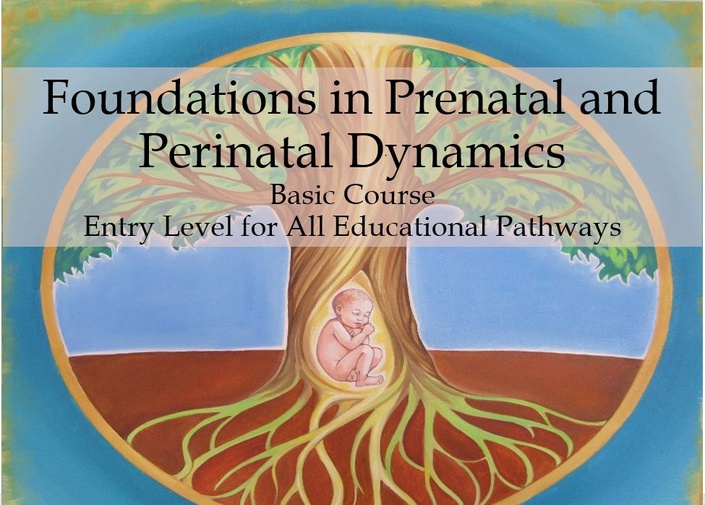 Link for In-Person courses in New York City Click Here
Link for In-Person Australian Courses Click here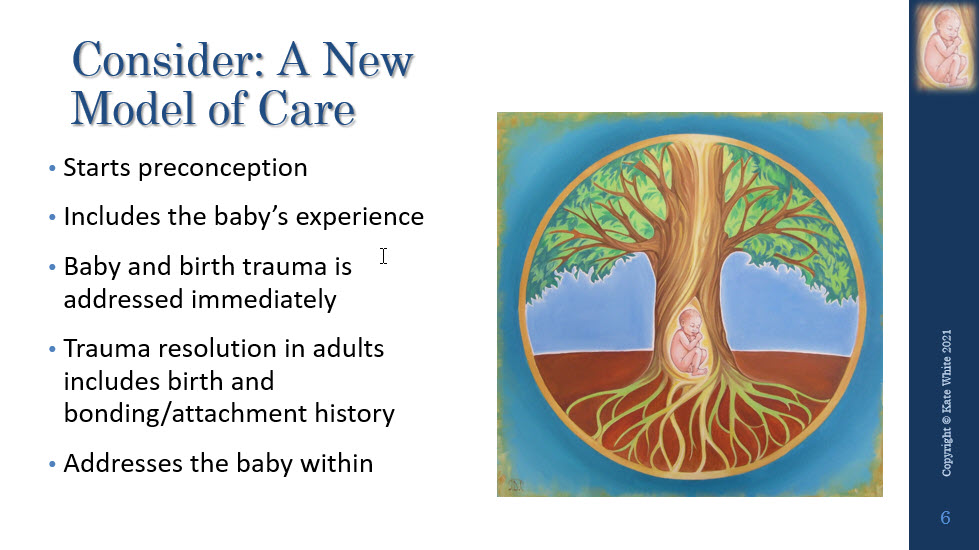 This Foundations course in Integrated Prenatal and Perinatal Dynamics™ offers the basic building blocks for working early overwhelming states that may occur starting preconception, including conception, pregnancy, birth and attachment. Often called early developmental trauma, recognition, reaching and healing ruptures or interruptions in development from this early time are increasingly seen as the cracks in the foundation of human health. Current healing science now includes overwhelming childhood experiences and ancestral patterns; the prenatal and perinatal period is the missing piece. This introductory workshop will give you tools so you can normalize early difficulty and have a skill base to help families get the best possible start and individuals onto the healing path. The first step is working with your own internal states and is vital to the relationship you establish with your client base. Our course combines early trauma resolution with midwifery model of care. Come, study, learn, heal.
Learning Objectives. Participants will:
Develop skills of self and co-regulation, stabilization, and coherency in the body.
Demonstrate basic skills for trauma release, including resourcing, facilitated felt sense exercises, and directed energy techniques.
Create touch sequences to stabilize and facilitate energy in the body for trauma release.
Understand one aspect of the baby's experience of birth from the inside out, and the 5 point sequence as an imprint.
Differentiate and introductory sense of the blueprint and imprint in trauma prevention and resolution.
Virtual Attendees
This is course is mostly experiential, filled with exercises that will teach about autonomic nervous system state, blueprint positive states especially, and how to work with trauma experiences somatically. Most exercises can be done in small groups online. The last day we complete a birth sequence together as a group, everyone taking a turn with the support of all of us. For those who attend virtually we will do this with you online, with you in your own space. We are still discovering ways for you to have this experience so that you can touch in with your own early experience. It will give you a taste of early imprints then you can discern if you want to go further in learning prenatal and perinatal dynamics.
You will be able to attend this live workshop via zoom technology.
Outline of the Foundations Course:
Skills of Stabilization and Support

Overview of the paradigm, Introducing 5 practitioner skills, working with sensation and inquiry, understanding blueprint and imprint states, PPN principles, polyvagal theory, identifying the Leading Edge,
Skills: Self regulation, co-regulation, resourcing, embodied listening, listening space, creation of blueprint states

Building a Base of Positive States and Learning the Basic Skills for Trauma Healing

Creating positive states, coherency, learning to shift states
Understanding implicit memory, the baby's experience and the birth sequence

Using Touch to Heal Trauma and Birth from the Baby's Perspective

Practice for embodied listening, creating coherence with embodiment practice, shifting state with working with sensation and inquiry, boundary practice for finding the sweet spot, touch skills

Integration and Support

Mini birth sequence, two layers of support, integration
Testimony about Foundations in Prenatal and Perinatal Dynamics
"Perfectly paced, incredibly supportive, deeply transformative, this workshop gave an excellent framework for building a new paradigm for Birthworkers that can use immediately when serving mothers and babies. Not only did we walk away with tools to use in life, relationships, birth, and after, but we also gained insight from a baby's perspective as a conscious being. The class had plenty of time to experience the techniques and practice the insights gained. In addition to all of that - I had a profound and deep experience in connection with my conception and birth. I was further gifted —by being present to others who each experienced tender insights of their own.
As a class, we were wanted, welcomed, loved and protected and cared for so elegantly that ( it seemed to me) that all students felt safe to share, shed, stretch and laugh! It is my favorite kind of beingness - to experience such deep connection with others. I am truly fortunate to have experienced this workshop with Kate White and midwife Lois Trezise and all!" -- Barbara River, Birth Power, New Jersey
Your Instructor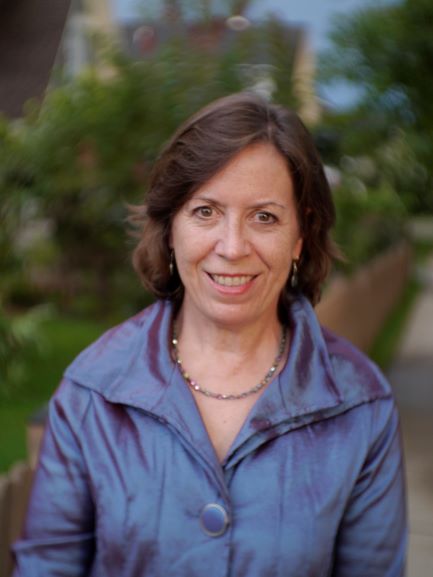 Kate White is an award-winning educator and an advanced bodyworker. She is trained in somatic therapies, prenatal and perinatal somatic health, lactation, brain development, infant mental health, and has specialized in parent-baby dyad care using somatic prevention and trauma healing approaches for nearly 25 years. She is a mother of two children, holds a BA and MA in Communication, is a Registered Craniosacral Therapist in the Biodynamic Craniosacral method and a Somatic Experiencing® Practitioner. Her work combines somatic trauma healing, energetic therapies, bodywork, pediatric therapies and education about the nervous system to help give families with babies and small children the best possible start. She is Founding Director of Education for the Association for Prenatal and Perinatal Psychology and Health where from 2013 – 2019 she created and ran the Prenatal and Perinatal Educator Certificate program, a large online educational program for professionals. She went on to found Prenatal and Perinatal Healing Online and the Prenatal and Perinatal Somatics Institute. She teaches classes online and in person, and offers a training called Integrated Prenatal and Perinatal Dynamics. She has a private practice in Charlottesville, VA called Belvedere Integrated Healing Arts (belvederearts.com) and offers her own seminars through the Center for Prenatal and Perinatal Programs, ppncenter.com
Course Curriculum
Welcome!
Available in days
days after you enroll
Rubrics and Competencies
Available in days
days after you enroll
Powerpoints for the 4 days
Available in days
days after you enroll
Frequently Asked Questions
When does the course start and finish?
The course is an online course that is an introduction to Prenatal and Perinatal Dynamics, plus it is a stand alone course good for professionals who want to work with birthing families.
How long do I have access to the course?
You will have lifelong access to all materials, including the recordings from your year of training.