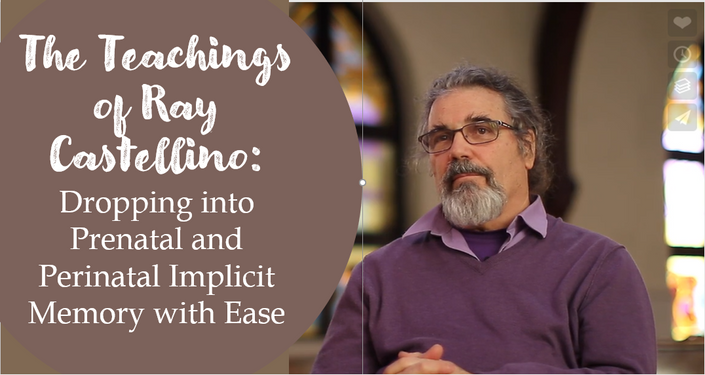 A Six Week Course on Early Implicit Memories

with Master Teacher in Prenatal and Perinatal Somatic Experiences
Ray Castellino
This course was recorded live August 26, 2020 - September 30, 2020 with a special Bonus Q & A, Summary Session Monday October 5, 2020.
Have you always wanted to study with Ray Castellino? Ray is a master teacher and therapist for understanding our earliest experiences, especially how we grow as babies in the womb and are born. He is founder of Castellino Foundation Training, an approach to prenatal and perinatal somatic psychology and co-founder of Building and Enhancing Bonding and Attachment, a clinic for families,. He has collaboratively developed a comprehensive program that provides services for families and individuals, and for prenatal and perinatal professional development. He supports families and adults to integrate unmet developmental needs during the prenatal and perinatal period. He teaches how to ground in the resilient resourcing blueprint and from there, explores traumatic imprints.
In this 6 session course, Ray will talk about foundation skills needed to work with prenatal and perinatal implicit memory. The classes include:
From Self to Social Nervous System: Working with Energetic Systems
The Principles: Creating a Safe Container for Deepening into Implicit Memory
Intention Setting and its Role in Working with PPN Implicit Memory
Leading Edge, Titration and Pendulation
Working with Movement and PPN Somatic Therapy
Introducing "The Form" as Part of a PPN Somatic Therapy Toolkit
Summary, Q & A, and Conclusions
Come and learn about these experiences!
This course is not to be used in place of a practitioner training. It is meant to be educational only.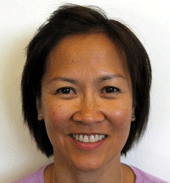 "Thank you so much for this 6 +1 series of classes. Each class gets better and better AND i'm absorbing differently each time, and i bow to both of you and to Kate's constant caring. the recordings and transcript availability have proved to be gems. I've listened to each class recording more than once, rewinding often to be able to hear with my full body. it's been so rich.. It's been impressive. Let me also say, it's not just the class and the information, both of your caring and holding (and all the layers of support) and ability to connect comes across. That touches me." -- Mary Ganzon, Canada

"I just wanted to say that this is the most profound work I have done to date not only my own process but for my clients. We are going quietly deeper with more safety. What really stands out for me is how I have less need for "processes" in a the touch work and have more certainty about where I need to be when doing touch work. Also longer term clients are telling me how much my energy and presence has changed and they are definitely more aware of shifts in my attention and the quality of my energy. Thank-you to you for organizing this and to Ray for this beautiful work." -- Amanda Webb.
Your Instructor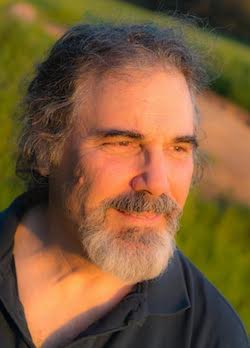 Raymond Castellino, DC (retired), RPP, RPE, RCST®, draws on over 50 years of experience as a natural health care practitioner, consultant and teacher. He is a pioneer in the field of Pre and Perinatal therapy and of using energetic and somatic approaches to facilitate attachment and bonding. His current practice focuses on the resolution of prenatal, birth and other early trauma and stress and developing teachable methods of supporting families and small groups of adults.
Dr. Castellino developed the Womb Surround Process Workshop for small groups of adults. He had discovered and developed clinical approaches and skill sets that carry over to family work with children and are applied in both Womb Surrounds, BEBA Family Sessions and in About Connections. As such BEBA, About Connections, the Womb Surround Process Workshops, Professional Training. Body into Being and Community outreach seminars and workshops constitute wings of integrated pre and peri-natal delivery and educational system.
These innovations include the Castellino 8 guiding Principles for small groups and families. These principles are cornerstones for the emergence of safety in babies and children in the context of relationships in their families.
He has developed a teachable method for working with families and small groups of adults as an energetic relational field. This innovation is a major game changer for facilitating families and adults in a relational social nervous system field. His work emphasizes harmonic resonance and co-regulated states while supporting individuation and differentiation at the same time. His work is collaborative in nature. Some of his primary collaborators are Mary Jackson, homebirth midwife, Tara Blasco, co-director of BEBA, and Anna Chitty, director of the Colorado School of Energy Studies.
Dr. Castellino is a frequent presenter at national and international conferences including the Association for Pre- & Peri-natal Psychology and Health, the American Polarity Therapy Association, the Craniosacral Therapy Association of North America, and others. He was a founding board member of the Alliance for Transforming the Lives of Children.He has been practicing and teaching in the healthcare field since 1970, and offering prenatal and birth therapy since 1993.(Read full curriculum vitae).
Frequently Asked Questions
When does the course start and finish?
The course starts August 26, 2020 and completes September 30, 2020. Class times are noon Pacific, 1 pm Mountain, 2 pm Central, 3 pm Eastern, 9 pm Europe, 5 am Sydney, Australian times.
How long do I have access to the course?
Classes will be recorded and you can access them at any time. We are not sure how long they will be available. We are seeking to make this information regularly available to as many people as possible.
What is cancellation policy?
You will be refunded in full if you notify us before the start of class. After class starts, there will no refunds.
Are there prerequisites?
No, there are no prerequisites to take this course.
Are the recordings available after the course ends?
Yes. This course will remain purchasable for as long as this school is open.
Will what we share if we speak be confidential beyond the course?
No. This course will be widely available. If you speak, you will be recorded and included in the course beyond the time the course is live.