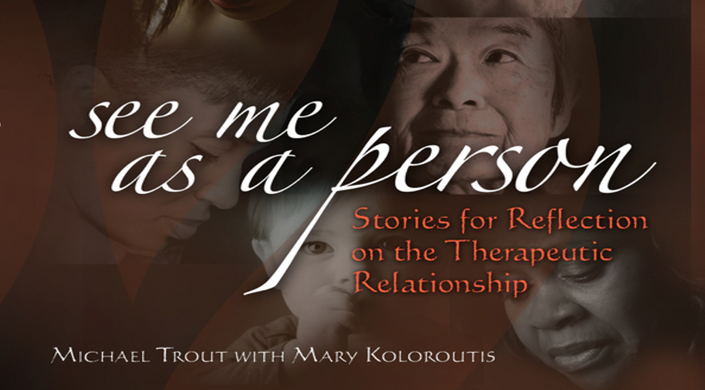 A 6 Session Course with Mary Koloroutis and Michael Trout
Starts August 10, 2020, Mondays at 7- 8:30 pm Eastern time

Find your time at https://www.worldtimebuddy.com/
Group registrations possible. We will work with you! Email Kate White at [email protected]
9 CEs available for Licensed Professional Counselors/Licensed Mental Health Counselors, Social Workers, Marriage and Family Therapists and Nurses
Professional Course Only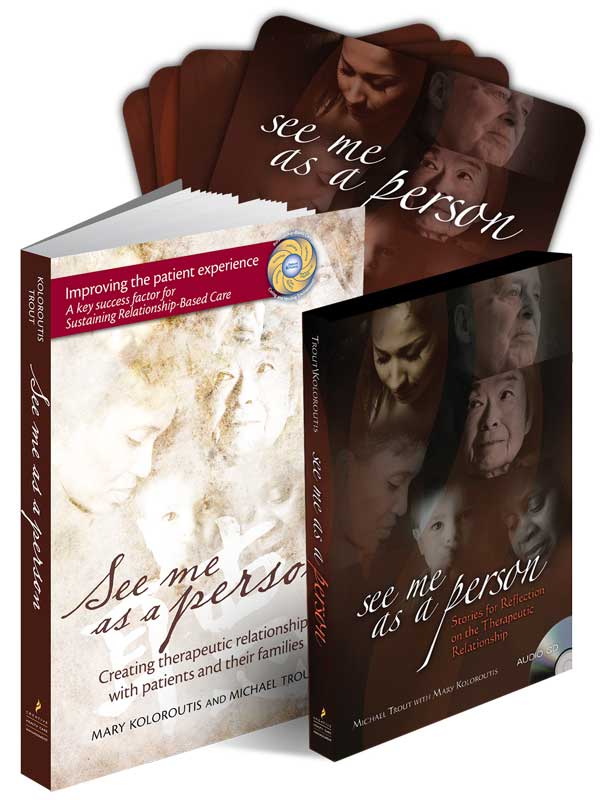 "Mary Koloroutis and Michael Trout have delivered a uniquely authentic primer on therapeutic relationships, complete with practical tools that will reignite the spirit of caring in so many of us who have allowed the flame to dim." -- Daniel L. Kopp, MD
"This work puts the how into empathy. It brings to the forefront the importance of listening to the patient to meet them where they are, to learn from them, and to partner with them in their care." -- Participant, See Me As A Person program
"Where there is human suffering ----
the need of one in distress
calling to one who is in a position
to listen, understand,
and truly see the other ----
love and compassion are not only appropriate, they're essential
to survival.
a Remember Card from the See Me As A Person card deck
Course Description
Being present with another person facing trauma, serious illness, loss, and grief, requires an awareness and understanding of one's own emotional responses. Only then can The Self be used as a therapeutic tool in the care of others. The nature of the therapeutic patient relationship, conditions under which it can be effective, and the knowledge and skills essential for the relationship are explored and practiced in these interactive sessions.
The program focuses on the personal awareness, professional knowledge and practical and repeatable skills required to "see each patient as a person" with their own unique story and response to their need for care. A therapeutic relationship cultivates emotional safety and facilitates the individual's capacity to heal. Participants will deepen their knowledge and understanding about how to be in such a relationship within the context of a highly technical, fast-paced, time-constrained, and frequently chaotic health care environment.
We will address question such as:
What is a therapeutic relationship and why does it matter?
How does a therapeutic relationship help me accomplish my job?
What does the therapeutic relationship have to do with quality, safety and efficacy of care?
Where will I find the time?
Is it worth my emotional investment?
Is it possible to establish such a relationship in the context of the pandemic?
Learning Objectives
At the completion of this program, participants will be able to:
Describe the meaning and healing potential of the therapeutic use of self.
Compare and contrast attunement and mis-attunement as a condition for being present and connecting therapeutically.
Describe four therapeutic practices to strengthen self-awareness and mindfulness in connecting with the self, with colleagues, and with patients and their loved ones.
Engage in reflective practice to integrate the therapeutic skills, knowledge, and understanding of the human response to illness, crisis, and loss into daily practice.
Explore implications of pandemic on therapeutic connection and compassionate actions.
Discuss the importance of compassion for self and the health care team as a foundation for high quality, safe, and therapeutic care.
Your Instructor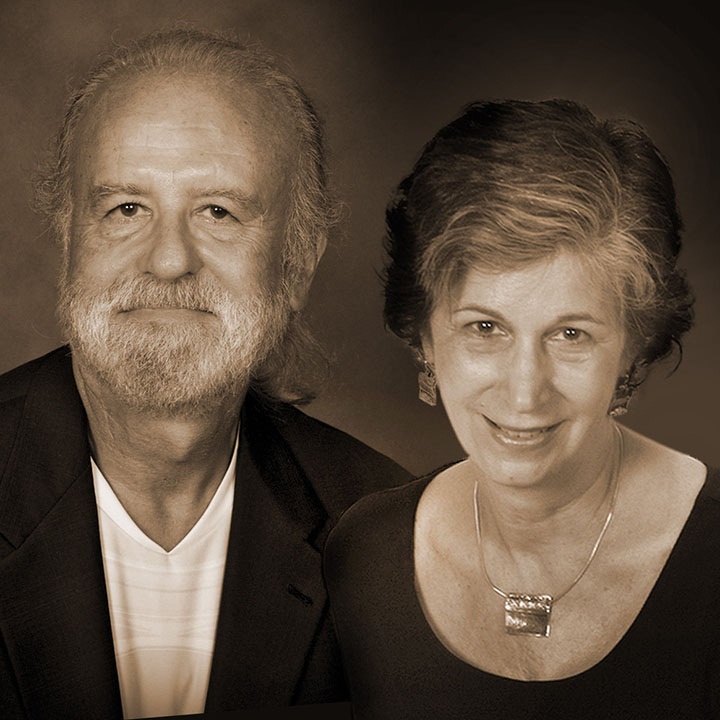 About Mary Koloroutis
Mary serves as the CEO of Creative Health Care Management a nurse founded company that has humane and compassionate care for over forty years.As a co-creator, author, and editor of the Relationship-Based Care series of books and seminars, Mary helps health care organizations create a framework for delivering world-class care with strong underlying values and principles and then works with them to implement that framework.
Mary is known as an innovator, creator, and gifted facilitator. She enjoys inspiring people to recognize their unique gifts and the sacred trust inherent in the work of caring. She achieves results by identifying and using the existing strengths and capacities of individuals and groups. One of Mary's most far-reaching programs, Re-Igniting the Spirit of Caring, helps members of the health care team transform their workplaces into cultures where responsibility prevails, relationships thrive, appreciation is openly expressed, and caring and healing are the foundations of each working day.
Her approach blends the practicalities of care delivery with ethical necessities. This compelled her most recent works, the See Me as a Person workshop and the book See Me as a Person: Creating Therapeutic Relationships with Patients and their Families, both co-created with psychologist Michael Trout. Both of these offerings emphasize the importance of establishing a therapeutic connection with each person needing care as a fundamental condition for healing. It also asserts the importance of being conscious of and understanding one's own emotional responses as a prerequisite to being present with another person. Most recently, Mary is a contributing author and co-editor ofthe book, Advancing Relationship-Based Cultures.This book was the recipient by the John Hamilton Book of the Year Award for 2017 by the Association of Health Care Administrators.
Mary's career spans more than 40 years and includes experience as a staff nurse in oncology and in perinatal care.She has served in a variety of leadership roles as clinical manager, executive leader forpatient care services, and a system leader for professional practice and clinical development.Mary has her BSN from Mary-Hardin Baylor University in Belton, Texas and earned an MSN in nursing administration and maternal child health from the University of Minnesota.
About Michael Trout
Michael Trout graduated from Alma College (B.A., cum laude, honors in Philosophy) and Central Michigan University (M.A., Psychology), and did his specialized training in infant psychiatry at the Child Development Project, University of Michigan Department of Psychiatry, under Prof. Selma Fraiberg.
In the mental health field since 1968 and in private practice since 1979, Mr. Trout has, since 1986 directed The Infant-Parent Institute, which engaged in research, clinical practice and clinical training related to problems of attachment.
He was the founding president of both the Michigan and the International Associations for Infant Mental Health; was on the charter Editorial Board of the Infant Mental Health Journal; served as regional vice-president for the United States for the World Association for Infant Mental Health; and served on the board of directors (and as editor of the newsletter) for APPPAH — the Association for Pre- & Perinatal Psychology and Health. In 1984 he won the Selma Fraiberg Award for " . . . significant contributions to the needs of infants and their families."
In 2010, he was honored with a Lifetime Achievement Award, for his decades of work with foster and adopted children and their families, at the ATTACh conference in San Francisco.
In addition to publishing a number of book chapters and journal articles, Mr. Trout has produced 16 clinical training videos that are used by universities and clinics around the world, including the six-hour video training series, The Awakening and Growth of the Human: Studies in Infant Mental Health. He has also written and produced five videos focusing on the unique perspective of babies on divorce, adoption, loss, domestic violence and parental incarceration.
He is the co-author (with foster/adoptive mother Lori Thomas) of The Jonathon Letters; the author of Baby Verses: The Narrative Poetry of Infants and Toddlers; the producer of two meditation CD's, including See Me As a Person: Meditations for Sustaining Relationship-Based Care, and The Hope-Filled Parent: Meditations for Parents of Children Who Have Been Harmed; and co-author (with Mary Koloroutis) of the 2012 textbook for healthcare providers, See Me As a Person. His final book, This Hallowed Ground: Four Decades in Infant Mental Health was released in 2019 in audiobook format, and donated to the Michigan Association for Infant Mental Health. It is available through the Association at www.miaimh.org.
For 46 years--41 of them in the infant mental health specialty--the most important part of Mr. Trout's work was in the hours he spent with individuals and families. He retired from clinical practice on May 30, 2014, allowing him to turn more of his attention to teaching, writing, and looking into what happened to some of the babies and families he served, many years ago.
The private phone number at Michael's office is 217-377-4060. His email address is [email protected] The address of Michael's office is 2808 East Concord Road, Urbana, IL 61802. You are welcome to contact him at [email protected]
Continuing Education Credit is available through Commonwealth Educational Seminars for the following professions:
Licensed Professional Counselors/Licensed Mental Health Counselors:

Commonwealth Educational Seminars (CES) is entitled to award continuing education credit for Licensed Professional Counselors/Licensed Mental Health Counselors. Please visit CES CE CREDIT to see all states that are covered for LPCs/LMHCs. CES maintains responsibility for this program and its content.
Social Workers:
Commonwealth Educational Seminars (CES) is entitled to award continuing education credit for Social Workers. Please visit CES CE CREDIT to see all states that are covered for Social Workers. CES maintains responsibility for this program and its content.
If applicable: Social Workers – New York State
Commonwealth Educational Seminars is recognized by the New York State Education Department's State Board for Social Work as an approved provider of continuing education for licensed social workers. #SW-0444.
Licensed Marriage & Family Therapists:
Commonwealth Educational Seminars (CES) is entitled to award continuing education credit for Licensed Marriage & Family Therapists. Please visit CES CE CREDIT to see all states that are covered for LMFTs. CES maintains responsibility for this program and its content.
Nurses:
As an American Psychological Association (APA) approved provider, CES programs are accepted by the American Nurses Credentialing Center (ANCC). These courses can be utilized by nurses to renew their certification and will be accepted by the ANCC. Every state Board of Nursing accepts ANCC approved programs except California and Iowa, however CES is also an approved Continuing Education provider by the California Board of Registered Nursing (Provider # CEP15567) which is also accepted by the Iowa Board of Nursing.
It is the participant's responsibility to check with their individual state boards to verify CE requirements for their state.

We are offering 9 CE credits.
Our Target Audience is Nurses, and also includes Social Workers, Mental Health Workers, Coaches, Bodyworkers, Trauma Therapists, Medical Professionals of all kinds.
Level of Instruction: Intermediate
All live webinars are held on Zoom Technology and recorded for review for participants
Course Curriculum
Welcome
Available in days
days after you enroll
Frequently Asked Questions
When does the course start and finish?
The course starts August 10, 2020 and runs six weeks. Our start time is 7 pm Eastern time 6 pm Central time 5 pm Mountain time 4 pm Pacific time It is a live course, but you can watch the recordings any time. The course recordings will be up for a certain amount of time to be announced.
How long do I have access to the course?
This is to be announced.
What is your cancellation policy?
If you let us know you can't make it before the course, you will get a full refund.
Grievance Policy
Commonwealth Educational Seminars (CES) seeks to ensure equitable treatment of every person and to make every attempt to resolve grievances in a fair manner. Please submit a written grievance to: Kate White,
[email protected]
Grievances would receive, to the best of our ability, corrective action in order to prevent further problems.
Are there Continuing Education credits offered?
Yes, we offer 9 CEs with Commonwealth Seminars for Licensed Professional Counselors/Licensed Mental Health Counselors, Social Workers, Marriage and Family Therapists and Nurses. You will need to attend every live lecture and fill out an evaluation. Then you can receive your CE credits through Commonwealth Seminars: https://www.commonwealthseminars.com/