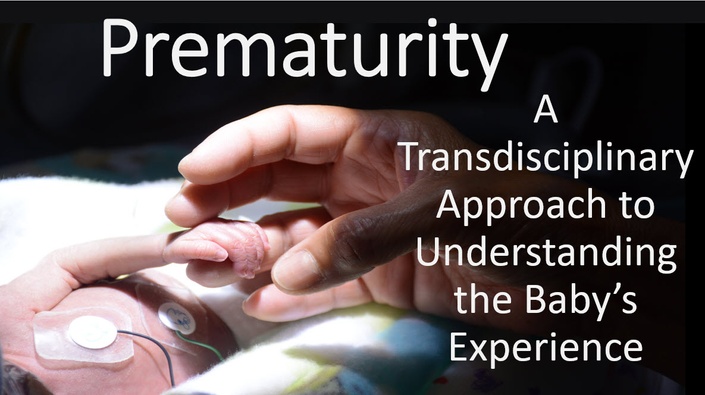 Prematurity
A Transdisciplinary Approach to Understanding the Baby's Experience
Nearly one in 10 people born in the United States is premature (birth before 37 weeks of pregnancy), and its complications are the number one cause of death in babies. Those who survive premature birth often have long-term health issues. Surprisingly, the United States has one of the worst premature birth rates among high-resource nations (Source: March of Dimes).
This unique, transdisciplinary approach welcomes parents, therapists and medical professionals of all kinds to gather together and take in stories from practitioners who work with prematurity and babies born too soon. Two of them were born premature themselves. Our array of practices range from neonatology (Marilyn Sanders, MD) to therapist (Kate White, MA, BCBMT, RCST®, CEIM, SEP, PPNE, Margaret Rosenau, MA, RCST®, SEP, and Fabiola Cortés-Funes, RCST®, Family and Prenatal Therapy) to prenatal neurology (Adre Du Plessis, MBChB, MPH). We offer therapies and programs that are on the cutting edge of science and practice and have come together to offer you this 6 pack of 75 minute classes.
All Classes are 60-75 minutes
The final class is a panel talk including all 5 practitioners where we will take your questions
Presenters:
Session 1: Adre Du Plessis, Too Soon Out of the Womb: Developmental Challenges and Consequences for the Premature Brain
Session 2: Margaret Rosenau: Early and Behind: How Prematurity Imprints Trust, Tempo and Perception
Session 3: Kate White: 'He Fought Like A Lion': Holistic Trauma Resolution Approaches in the Neonatal Intensive Care Unit

Session 4: Marilyn Sanders: Scaffolding Babies and Families to Build Resilience

Session 5: Fabiola Cortes-Funes: Working with Families of a Preemie Baby

Session 6: Panel with all presenters

So many thanks on these most remarkable presentations regarding the premature baby and family experience.
I am so grateful that I have been connected to your work and the efforts of so many truly amazing people. As a pediatric physical therapist in the world of early intervention and home visiting, these classes, have meant the world to me. They support everything I believe to be true and are encouraging me to expand to new ways of being with parents and their children.
With deep, deep appreciation and gratitude,
- Kim Willard, Pediatric Physical Therapist
Your Instructor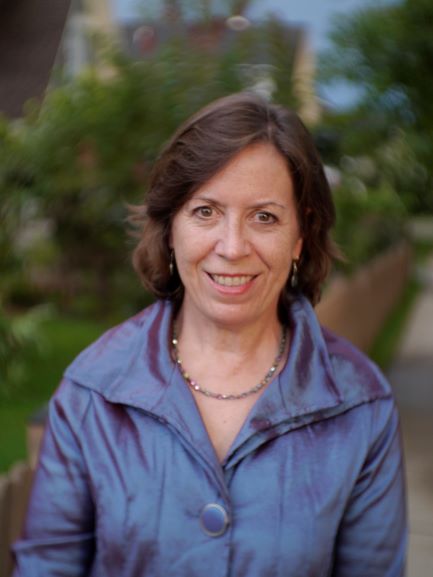 Kate White is an award-winning educator and an advanced bodyworker. She is trained in somatic therapies, prenatal and perinatal somatic health, lactation, brain development, infant mental health, and has specialized in parent-baby dyad care using somatic prevention and trauma healing approaches for nearly 25 years. She is a mother of two children, holds a BA and MA in Communication, is a Registered Craniosacral Therapist in the Biodynamic Craniosacral method and a Somatic Experiencing® Practitioner. Her work combines somatic trauma healing, energetic therapies, bodywork, pediatric therapies and education about the nervous system to help give families with babies and small children the best possible start. She is Founding Director of Education for the Association for Prenatal and Perinatal Psychology and Health where from 2013 – 2019 she created and ran the Prenatal and Perinatal Educator Certificate program, a large online educational program for professionals. She went on to found Prenatal and Perinatal Healing Online and the Prenatal and Perinatal Somatics Institute. She teaches classes online and in person, and offers a training called Integrated Prenatal and Perinatal Dynamics. She has a private practice in Charlottesville, VA called Belvedere Integrated Healing Arts (belvederearts.com) and offers her own seminars through the Center for Prenatal and Perinatal Programs, ppncenter.com
Frequently Asked Questions
When does the course start and finish?
The class is recorded from a live course so start and end at your own pace.
How long do I have access to the course?
You have lifelong access to the course, which eventually will be part of an online CE offering for professionals. Prices for the course will change at that time, but that will not impact your purchase now.