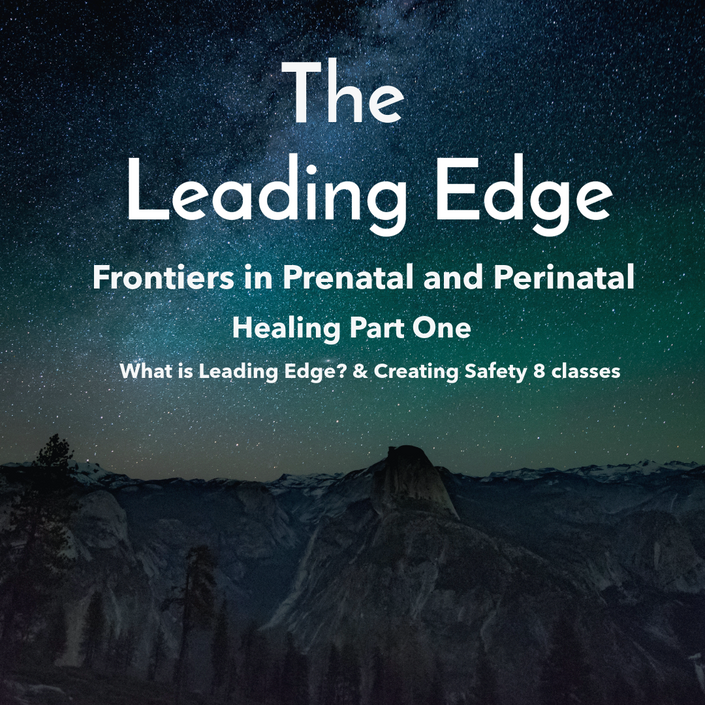 Leading Edge Somatic Skills
Frontiers in Prenatal and Perinatal Healing 8 Classes
Enroll for $275-$325
All classes are 2 hours long

July 12, 19, 26, August 2, 9, 16, 23, 30, 2022
7:00 - 9:00 pm Eastern time
Handouts, Demonstrations, additional Class Materials Included
Come. Study. Learn. Heal.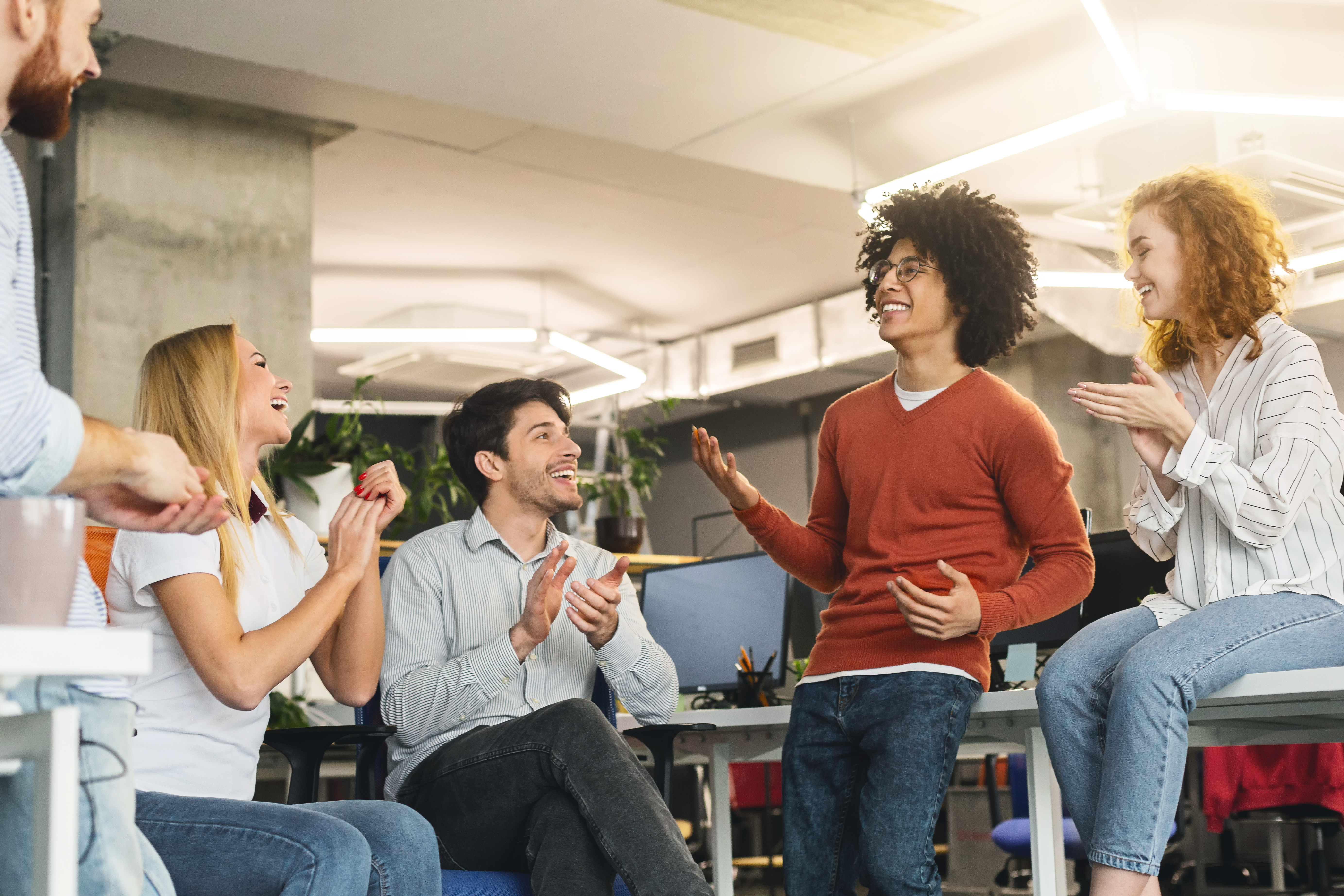 Do you want a learning community where you can interact with others, learn about safety and engage in personal growth?

We are offering a chance for you to engage in your nervous system's responses, understand your own personal map of your body's response, and resonate with others in positive states.

You will also learn skills to help others navigate their stressful lives

8 classes, 2 hours each, information and practice (Total, 16 hours of practice, handouts, skills videos and more)
This class series introduces the Leading Edge principles and the basic building blocks for Creating Safety, the way our nervous system quests for safety and our natural responses to threat and stress.
What is a "Leading Edge"? Simply put, the "leading edge" is a term coined by Ray Castellino that means a primary therapeutic window for healing and repatterning imprints that are overwhelming, and running unconsciously in our lives. While working in our leading edge, we can bridge and integrate the energy that has been frozen or encapsulated in our bodies with the skills of presence, conscious awareness and the bodily, felt sense. You can learn to recognize your leading edge, and gain skills and practice to change the pattern! You can choose a new way. Come learn!
A professional study group for practitioners of all kinds:
psychologists

bodyworkers

birth workers

meditation practitioners

yoga instructors

medical providers

nurses

movement therapists

educators

coaches

parents

anyone, really!
What will you learn? Healing wants to happen, always. We are a community of practice. The Leading Edge offers the latest information from the frontier of healing arts where vanguard practitioners and educators blend trauma resolution, consciousness studies, neuroscience and somatic or body-oriented practices. As a participant in this study group you will learn:
5 foundational practitioner skills

working with blueprint and imprint


polyvagal nervous system practices

Reclaiming our natural instincts

the body as a portal

5 point sequence and how to apply it

how we can remember birth

working with the face

recognizing the baby's experience

coherency, potency, and skills of connection

the latest neuroscience, adverse experiences study

trauma-informed practices

resiliency, post-traumatic growth and presence

listening skills

Right listening

Noble listening

Fierce listening
Format: 8 two-hour classes for 2 months
Each class will offer information and exercises for you to learn the process of working with your Leading Edge, step by step.

Includes learning about earliest trauma and an approach to awareness and healing of the patterns that happen during the preverbal period: Preconception through 2 years of age.
"I want to thank you from the bottom of my heart for the wonderful experience with the Leading Edge seminar. I'm out of words to describe all the well-being this experience brings to my soul and whole being. It is truly a moment of grace for me." Feedback from a participant, Nancy A. in Canada. Thank you Nancy!
Your Instructor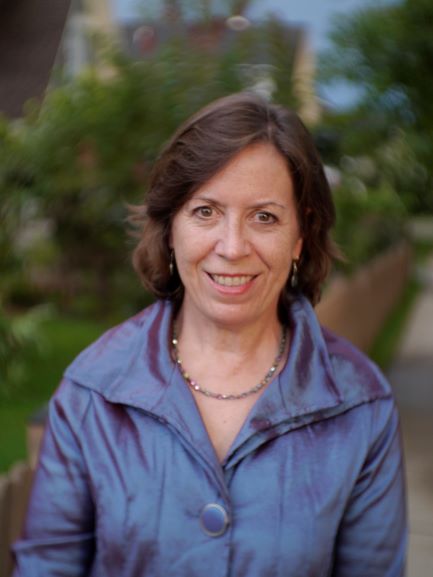 Kate White is an award-winning educator and an advanced bodyworker. She is trained in somatic therapies, prenatal and perinatal health, lactation, brain development, infant mental health, and has specialized in mother-baby dyad care using somatic prevention and trauma healing approaches for nearly 20 years. She is a mother of two children, holds a BA and MA in Communication, is a Registered Craniosacral Therapist in the Biodynamic Craniosacral method and a Somatic Experiencing® Practitioner. Her work combines somatic therapy with brain development to help give families with babies and small children the best possible start. She is Founder and former Director of Education for the Association for Prenatal and Perinatal Psychology and Health from 2013 – 2019 where she created the world renown Prenatal and Perinatal Educator Certificate program, a large online educational program for professionals. She teaches classes online and in person, and offers a training called Integrated Prenatal and Perinatal Dynamics. She has a private practice in Charlottesville, VA called Belvedere Integrated Healing Arts (belvederearts.com) and offers her own seminars through the Center for Prenatal and Perinatal Programs, ppncenter.com
Course Curriculum
Welcome and Link to Live Calls
Available in days
days after you enroll
What is a "Leading Edge"?
Available in days
days after you enroll
Creating Safety and Working with States
Available in days
days after you enroll
Frequently Asked Questions
When does the course start and finish?
The live course is 8 weeks. The course is closed during the live course times, but the recordings are edited and for purchase later for those who are not enrolled. Live courses are offered periodically.
How long do I have access to the course?
As a student, you can download the materials during and after the course. Then the course will be closed to you as it opens to the next group of students.
What is the difference between the live course and the recorded course?
The live course will give you a chance to interact with other students and the instructor, and you will have a chance to practice the exercises with other students and get feedback.
What is your cancellation policy?
If you register and need to cancel, you will receive a refund minus a $50 administrative fee. If for some medical or tragic reason you cannot attend the course or enjoy the recordings, the same policy applies.
May I use the materials in my own classes?
We would like to help you develop your own course materials. Powerpoints should not be reused, but we encourage you to use the exercises in your own practice or courses, and we will help you do that.