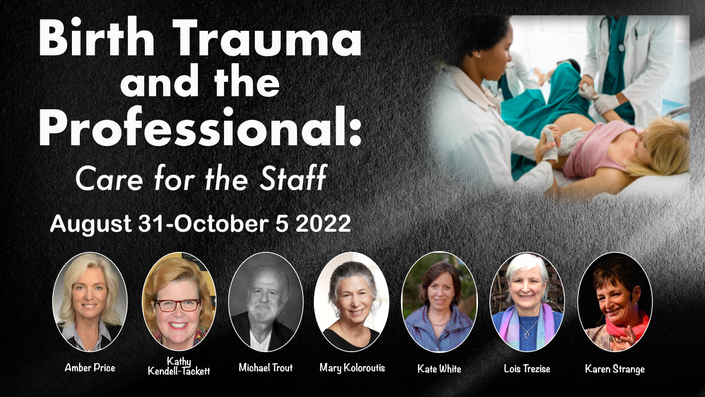 Another Transdisciplinary Series from Prenatal and Perinatal Healing Online!
Finally, a focus on supporting the professional.
Wednesdays starting August 31, 2022
12 pm Eastern time to 1:30 pm Eastern time
Nearly 4 million babies are born each year in the United States, with statistics showing a slight decline in births in 2021 to 3.7 million. Currently, the majority of births (98.4%) happen in hospital settings (MacDorman & Declercq, 2019). Before the pandemic, one quarter to one third of birthing parents reported their births as traumatic (Simkin, 2016). The US has the highest maternal mortality rate among developed nations, with an exponential number of women nearly dying (severe maternal morbidity). The CDC (2022) reports that in 2014 for every parent who dies in childbirth, 70 nearly die, resulting in a morbidity rate of nearly 50,000 per year. Patient safety groups report that number is much higher, with 80,000 parents reporting "severe maternal morbidity" (NPR, 2018). Birth trauma, perinatal depression and anxiety, and PTSD are on the rise greatly attributed to the COVID pandemic (Basu, et al, 2021), and the impact of these experiences can be measured in the billions of dollars. The projected costs of maternal morbidity from birth trauma from conception through age 5 is $32.2 billion dollars (O'Neil, 2021).
This series is part of a greater effort to improve birth outcomes in the US by bringing together diverse professions to work together in a transdisciplinary approach. There are multiple elements that influence births that make the issue complex. The professionals in this series are addressing Care for the Staff. In prenatal and perinatal somatics, we call the birth professional space "the surround," and it includes all professionals who assist at births: nurses, doctors, anesthesiologists, midwives, lactation consultants. We know that what they experience and how their nervous systems are responding make a huge difference. Latest trends in healthcare management now see the impact of birth trauma on the healthcare professionals as "moral injury" or "secondary trauma," and are currently emphasizing a trauma-informed approach. This series explores what this means and how we can support the surround for birth to improve outcomes for everyone, including hospital staff.
Speakers:
August 31, 2022: Kate White and Lois Trezise: Two Layers of Support: Recognizing the Need for Trauma Support for Birth Professionals
September 7, 2022: Kathy Kendall-Tackett: When Helping Hurts: Burn Out, Secondary Traumatic Stress and Moral Injury Among Birth Workers
September 14, 2022: Mary Koloroutis and Michael Trout: See Me as A Person: The Importance of Care and Compassion for Oneself and Each Other
September 21, 2022: Amber Price: The Impact of Secondary and Personal Trauma on Respectful Maternity Care
September 28, 2022: Karen Strange: Professional Debriefing for Traumatic Birth Events: The Healing Sweet Spot
Panel Talk October 5, 2022
"I can't begin to describe what has begun to happen in my body since hearing from this class that I'm not crazy. What I am working on dealing with and navigating is for a reason and because I can't seem to ' just suck it up and carry on'. Thank you for doing what you do and being willing to show and teach others. The hugest take-home message for me is we are so unaware of all the trauma programs that are chronically and constantly running in the background that affect how we think and feel in ways we are completely unaware of, leading to the feeling we are not safe, not worthy, not smart enough, experienced enough——all the things that start with ' I am not ____, or as a birth working team, We are not______.' " – Jenny West, LM, CPM, BSM
"Just got to listen to the first session (usually working when the live zooms happen), and am weeping, for myself, my work family of nurses, midwives, and OBs who do so much good work on behalf of the families in our community. This wisdom you are sharing feels so true. I know it in my bones and my spirit. This knowledge and energetic shift is so desperately needed in our hospital systems and birth spaces. I would like to know if it is too late to enroll in the class - I want all the other midwives and providers and nursing educators I know to enroll in it. Thanks for letting me know if late enrollments are allowed."
With much gratitude for your work on our behalf,
Katherine Parker Bryden, CNM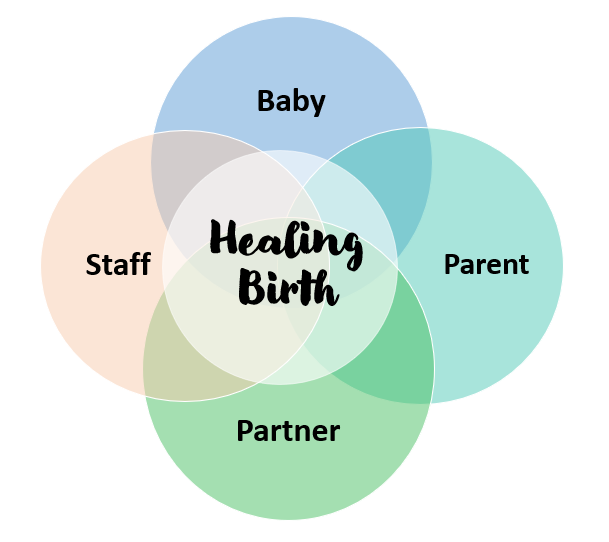 Your Instructor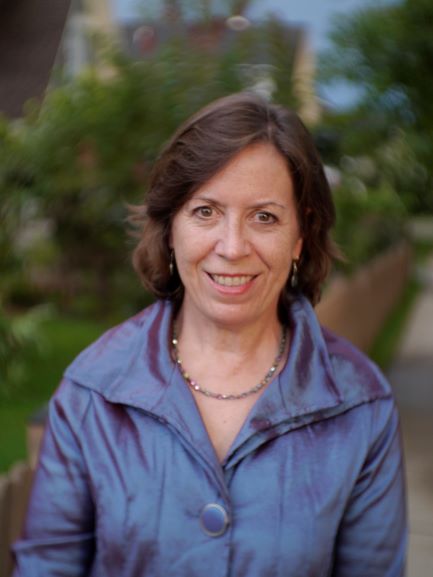 Kate White is an award-winning educator and an advanced bodyworker. She is trained in somatic therapies, prenatal and perinatal health, lactation, brain development, infant mental health, and has specialized in mother-baby dyad care using somatic prevention and trauma healing approaches for nearly 20 years. She is a mother of two children, holds a BA and MA in Communication, is a Registered Craniosacral Therapist in the Biodynamic Craniosacral method and a Somatic Experiencing® Practitioner. Her work combines somatic therapy with brain development to help give families with babies and small children the best possible start. She is Founder and former Director of Education for the Association for Prenatal and Perinatal Psychology and Health from 2013 – 2019 where she created the world renown Prenatal and Perinatal Educator Certificate program, a large online educational program for professionals. She teaches classes online and in person, and offers a training called Integrated Prenatal and Perinatal Dynamics. She has a private practice in Charlottesville, VA called Belvedere Integrated Healing Arts (belvederearts.com) and offers her own seminars through the Center for Prenatal and Perinatal Programs, ppncenter.com
Frequently Asked Questions
When does the course start and finish?
This is a live course that is offered once a week for 6 weeks starting August 31, 2022
How long do I have access to the course?
How does lifetime access sound? After enrolling, you have unlimited access to this course for as long as you like - across any and all devices you own.
What if I am unhappy with the course?
We would never want you to be unhappy! Refunds are available before the series starts. Partial refund after the first session. No refunds after that.