The last hundred years of science and indigenous people the world-over know that the subtle realm of consciousness before conception, during life in the womb, birth, and beyond play the most instrumental role in how we develop. Our sense of self, our ability to be kind towards others, the resilience of our immune systems, and our spiritual development all take their cues from these powerful early times.
How can we best nurture consciousness during these periods? How can we restore coherence and love when there have been interruptions or trauma? How can we even consider our ancestral influences when treating babies, children, and adults?
Join Mia Kalef, author of The Secret Life of Babies and It's Never Too Late, for discussion, learning, and healing prebirth, birth, and the Family Field. After all, it's never too late for you, your loved ones, and your clients to move to greater love and contentment.
There will be six 2 hour sessions starting October 20, 2020. Times: noon Pacific time, 3 pm Eastern time, 8 pm UK time, 6 am Sydney time. For more times worldwide consult: https://www.worldtimebuddy.com/
Six Sessions:
October 20, 2020, Session One: The Family Field
October 27, 2020, Session Two: Healing Conception Imprints
November 3, 2020, Session Three: Healing Implantation Imprints
November 10, Session Four: Healing Discovery Imprints
November 17, 2020, Session Five: Healing Birth Imprints
November 24, Session Six: Healing After Birth Imprints
Your Instructor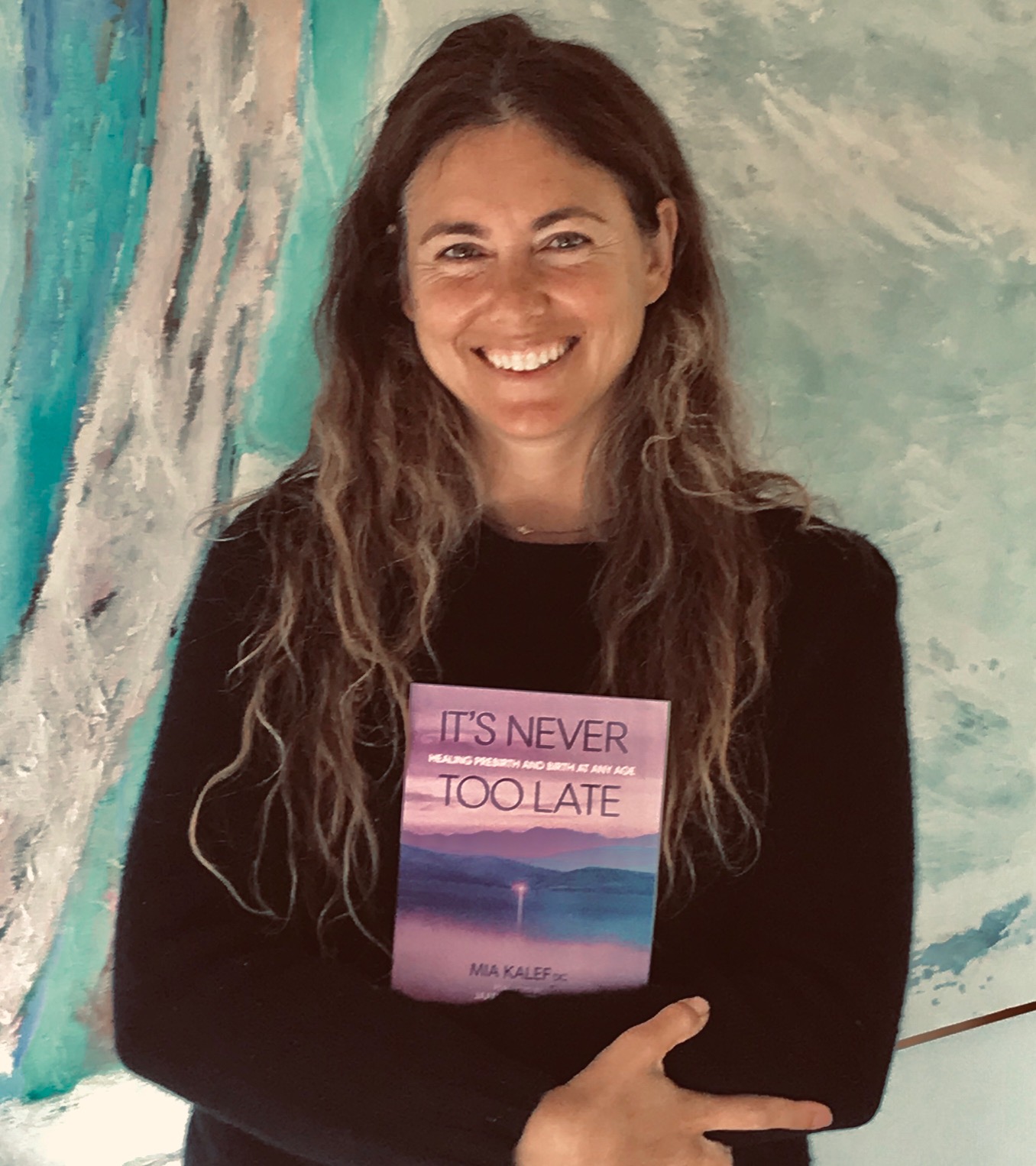 Mia Kalef is a therapist, author, and ceremonialist dedicated to seeing the soul of things. She practiced as a Chiropractor for eighteen years and has been a craniosacral therapist for twenty-five years. She mentors health professionals in bringing prebirth and birth awareness into their work and gives divinations in the tradition of the Dagara people of west and central Africa. She lives on an island in the North Pacific with her husband Bruce, and works locally and internationally serving humanity's intersection with the subtle world. Her website is miakalef.com.
Course Curriculum
About This Course
Available in days
days after you enroll
Frequently Asked Questions
When does the course start and finish?
The course starts October 20, 2020 and ends November 24, 2020. Each class lasts 2 hours. Recordings will go up in the class for you to view.
How long do I have access to the course?
You will several months to view the recordings. The recordings are confidential. They will not be shared with anyone ever outside the class. When we start to get ready for a new cohort, these recordings will be taken down. Please download them if you wish to keep them.
What is your cancellation policy?
If you cancel before 7 days before the course, you will get a refund minus $50 administration fee