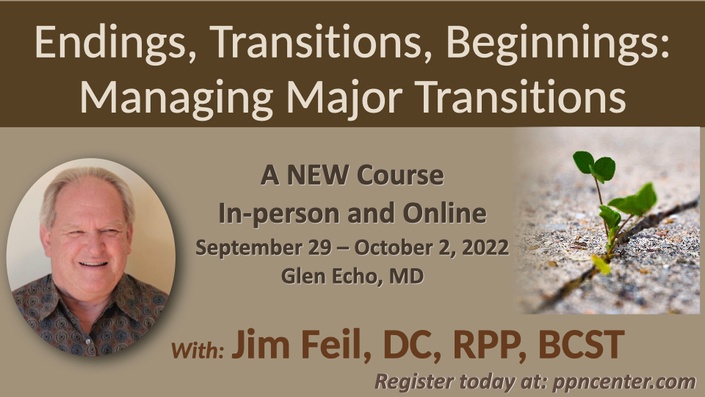 NEW Hybrid Class with Jim Feil
September 29-October 2, 2022
10 am - 6 pm except last day ends at 4 pm
Major turning points in one´s life can take many forms. They can lead to a sudden increase in capability, confidence or opportunity, occasionally meteoric. They can also be powerfully traumatic moments or events, or unfortunate decisions, that lead to loss, major disruption, or a long-term change and decline of one´s life trajectory.
It is one thing to try to understand the "causes", circumstances or triggers for these critical phases of life, to gain insight into them. It is quite another to appreciate them "formatively" as well as historically.
We understand that different people will respond very differently to the same or similar events. Although classic innate defenses, such as fight, flight or freeze typically show up in many intense experiences, each individual may also develop personalized or unique versions of these innate patterns, as well as develop idiosyncratic and unexpected responses, behaviors and coping strategies.
Stanley Keleman, in his book Somatic Reality, as well as in other writings and presentations, describes the three phases of endings, transitions (aka Middle Ground) and Beginnings (the Stage of New Formation) as key factors in many turning points.
These three phases offer what he calls formative opportunities and challenges, as each person wrestles with the implications of these stages for his/her life. Often, after an event such as an injury, accident, loss of parent or loved one, a large empty space or body change requires the construction of a "new self", with new behaviors, new perspectives and a new sense of what is possible. Returning to the established forms in which one was embedded, is no longer an option. One must face the unknown, enter into a period of flux and unformedness, and often awkwardly reenter the world anew.
In this course, we will examine carefully the architecture and process of endings, transitions and beginnings from this formative somatic perspective. We will build on what Keleman calls ¨the open-ended pulse of our formative process, which includes feelings of powerlessness, instability and emptiness, as well as feelings of power, security, fulness, and wholeness. We will work with the inherent complexity of actions and of feelings to examine the forms, behaviors and strategies we bring to important situations in our lives.
Our primary tool for inquiry, self-management and self-formation will be Keleman´s ¨Bodying Practice¨, also called the How practice and the Five Steps. The challenge of this work is to be with "the feeling of formation" as it prepares us for effective and satisfying action in the world.
Action and behavior prove to be the central and integrating element for our myriad sensations, feelings, images, desires, emotions and hopes. In other words, action is the activity that coordinates our nervous, musculoskeletal and visceral systems into a unit of function.
The Formative paradigm invites us to revisit many of the themes we may have studied and experienced, from a somewhat different lens. We may deepen into topics such as arousal, excitation, activation, boundaries, self-regulation and self-management, issues of safety and security, dysregulated states, editing of memories, and the growing of new directions and action patterns.
We are primarily interested in how to support and influence the life-long formative process through its diverse life stages – gestation, birth, infancy, adolescence, young and mature adult phases – and how to manage the disruption or breakdown of this innate formative intelligence. At the core is our growing ability to differentiate our form and behavior, to be able to deal with the complexities of the human organism in interaction with an ever more complex world.
Your Instructor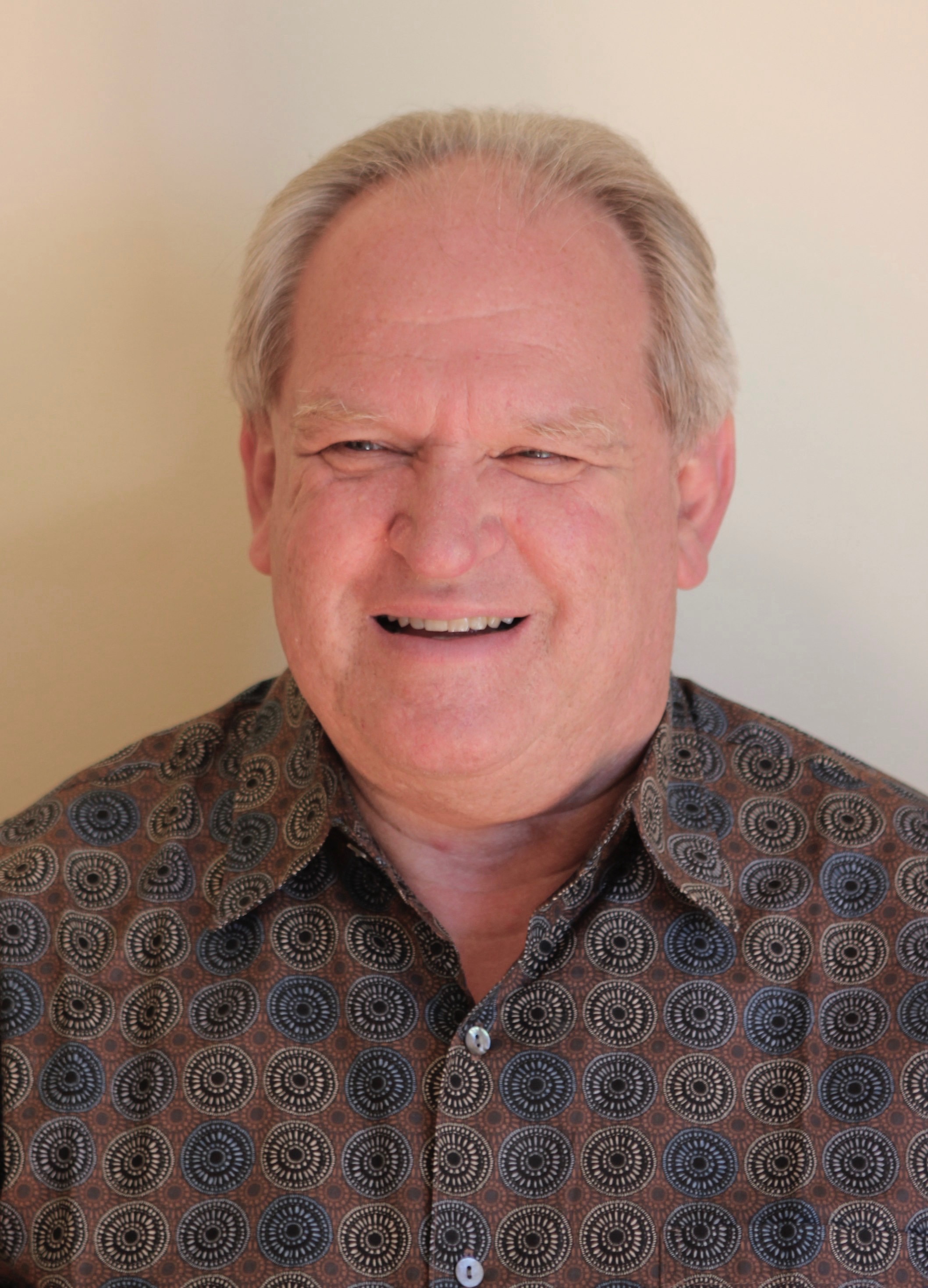 Dr. Jim Feil, MA, DC, RPP has over 45 years in the study, practice and teaching of energetic and somatic therapeutic practices. His first career was as teacher of English and American Literature.
He began his career in therapy by studying with the founder of Polarity Therapy, Dr. Randolph Stone in 1970, and went on to earn his Doctor of Chiropractic degree in California in 1986. He began studying Formative Psychology with Stanley Keleman in 1981, continuing until his passing in 2018.
He has studied and taught Craniosacral Biodynamics (with Franklyn Sills), and Pre and Perinatal Therapy among other methodologies. He works with adults using verbal and body-oriented techniques, specializing in formative and somatic methodologies. He has taught in the US, throughout Europe and in China.
His work directs itself at helping individuals form themselves to effectively and competently respond to life transitions, challenges, crises, and opportunities.
Course Curriculum
Welcome, Logistics, Links
Available in days
days after you enroll
Course Contents
Available in days
days after you enroll
Next Steps
Available in days
days after you enroll
Frequently Asked Questions
When does the course start and finish?
The course runs from September 29 to October 2, 2022. Course materials, including videos are accessible for four months after the course ends.
How long do I have access to the course?
Course materials, including videos are accessible for four months after the course ends.
What if I am unhappy with the course?
Our policy for Endings, Transitions, Beginnings: Managing Major Transitions is: full refund available if you withdraw before the course begins. We are not able to offer refunds once the course has started.